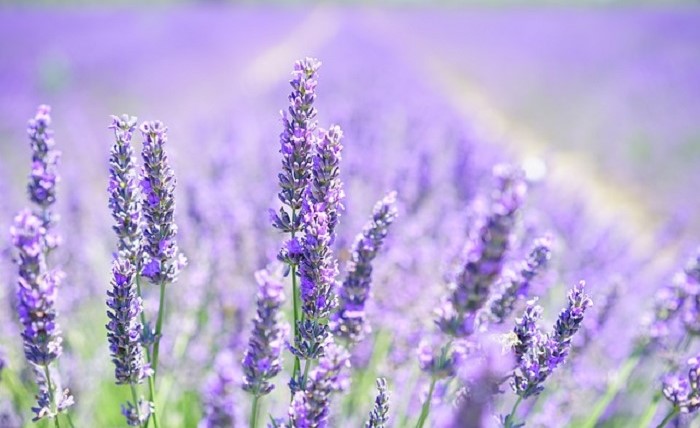 If herbs can be used as a part of medical treatment, then why not use them to beautify the skin as well? We know that many ancient societies wore paint (early cosmetics) to adorn themselves. Where did it come from? Let's take a look at herbs and cosmetics.
Getting Back to Nature
When we look for beauty products these days, what do we hope to find? Mineral makeup is taking off in a big way as a natural way to beautify the skin and your looks. They only contain natural minerals instead of fillers, coloring and other substances that can be clogging pores and lead to unpleasant skin conditions. People with sensitive skin also want to take pride in their appearance. But, many of the chemicals present in cosmetics inhibit them from doing so.
A solution might be a more natural approach – herbal cosmetics. The cosmetic industry is not regulated like food and drugs. It is up to the manufacturer to have a conscience when it comes to what types of ingredients they allow in their products. It is also up to us to demand that they take our health into account with their products. What you put on your skin can also affect the environment under your skin.
Advantages of Herbal Cosmetics
There are some positives to looking for natural herbal cosmetics. If nature can create such beautiful colors on its own, why can't we use them? A few benefits include:
Less harm to the body – When using nature's bounty, you know what ingredients are contained in your choice of makeup. If you create your own, you have even greater influence over what goes on and is absorbed into your body.
Safe for the environment – It comes from the earth and returns to it. You don't have to worry about what might be leaching into the soil because it is all-natural.
Natural color – Instead of artificial coloring provided by dyes and chemicals, juice extracts are used to provide the colors for makeup.
Herbs Used as Cosmetics
Witch hazel – This has long been used as an anti-inflammatory, but it is also an astringent. Using the water created by distilling witch hazel on the face can tone up the muscles, especially around the eyes, for a more youthful look.
Elderflower – All parts of this herb are useful for beauty. Create creams ointments and eau de toilette from it to soften the skin and help erase blemishes. It has a pleasing scent as well.
Almond oil – Used to protect the skin in harsh weather conditions. The actual almonds can be used to make a body scrub.
Avocado oil or extract – Can nourish the skin with vitamin D.
Henna – Used to naturally dye hair.
Strawberry plants – Used to create a paste that whitens teeth.
You can find recipes on the internet to show you how to combine herbs, minerals and other natural products to create beauty treatments and even lip gloss.
Natural herbs can be used for cosmetic treatments that are safe for your body.